Thank you for your interest in employment with Farmers Oil Company, Inc. We hire OTR drivers with a concentration on Tankers running primarily in the Midwest. We also pull dry Vans, Reefers and Conestoga flatbeds during the summer season. All drivers need to be willing to pull any kind of trailer. We do not have dedicated fleets or routes. We do however have what we would call "seasons" and there are two of them. Blending season which generally runs from October thru May is going to be the bulk of the tanker work throughout the Midwest. Box season will generally run from June thru September and can cover 48 states and Canada transporting freight of all kinds with the Vans, Reefers and Conestoga flatbeds.
Requirements
25 years of age
Hazmat and Tanker endorsements.
2 years verifiable over-the-road experience within the last 3 years.
Have not been cited for any accidents or major moving violations in the last 3 years
No more than 2 minor traffic violations in the last 3 years.
No serious or disqualifying traffic violation which includes the following:
1. Excessive speeding involving any single offense for any speed of 15 MPH or more above the posted speed limit
2. Reckless driving, as defined by state or local law or regulation, including but not limited to the offense of driving a motor vehicle in willful or wanton disregard for the safety of persons or property
3. Improper or erratic lane changes
4. Following the vehicle ahead too closely
5. Hit and run, leaving the scene of an accident, or failure to report an accident
6. Violating a state or local law or ordinance prohibiting texting while driving a motor vehicle
7. Violating a state or local law or ordinance restricting or prohibiting the use of a hand held mobile device while driving
8. Driving while intoxicated or under the influence of drugs and/or alcohol within the past five years
To apply with our company, you will be required to travel to our main office at 826 W. Main St, Anthony, KS to complete an employment application and interview. At that time, you will be required to take a road test. We are available to take applications from 9:00 AM till Noon and 1:00 PM till 4:00 PM Monday through Friday. We do not accept applicants on Saturdays or Holidays.
Drivers are out for their 70 hours of service and home for the 34 hour restart during blending season and during box season can be required to stay out for one reset away from home.
Pay/Benefits
Weekly pay with Per Diem via direct deposit
1 Week paid vacation after 1 yr. of service, 2 weeks paid vacation after 5 years service
401(k) Retirement plan with employer match after 1 year of employment.
Company paid drivers health and dental insurance after 60 days employment ( See HealthCare link below)
Aflac supplemental insurance after 60 days employment
Company mobile phone
All required PPE required to do your job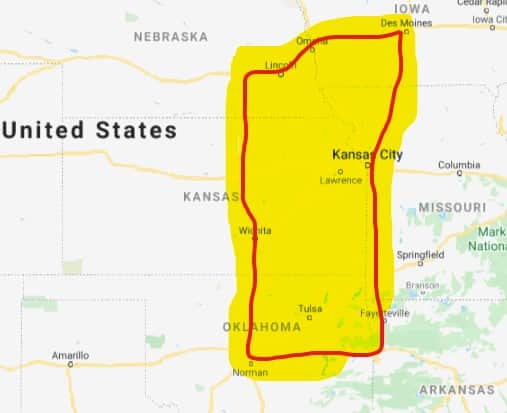 UnitedHealthcare MRF
Through UnitedHealthcare, UMR and HealthSCOPE Benefits creates and publishes the Machine-Readable Files on behalf of Farmers Oil Company Inc.
transparency-in-coverage.uhc.com
We would like to thank you for your interest in our company. If you think that Farmers Oil Co. Inc. could be a good fit for you, go to the application at the top of the page to fill out the pre-app and get the process started.
We look forward to hearing from you.